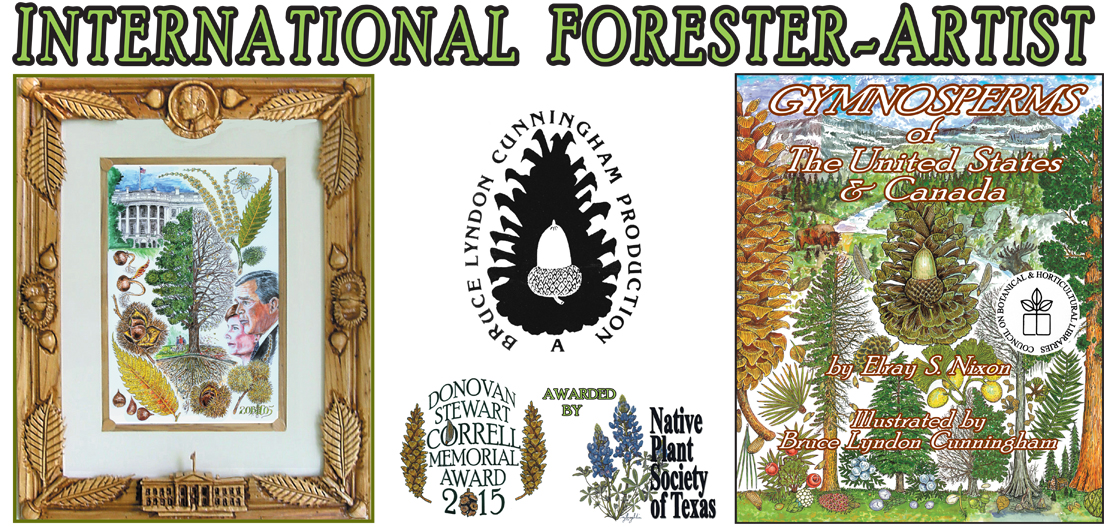 PAINTING AT GEORGE W. BUSH PRESIDENTAL LIBRARY & MUSEUM CUNNINGHAM COMMISSIONED BY UNITED STATES FOREST SERVICE FOR IT'S 100TH BIRTHDAY GIFT TO THE PRESIDENT * 2005 ON ARBOR DAY AT THE WHITE HOUSE * WASHINGTON D. C.
NOMINATED FOR INTERNATIONAL CBHL AWARD 2012 DONOVAN STEWART CORRELL MEMORIAL AWARD 2015 CANADA * FRANCE * ENGLAND * GERMANY * SWITZERLAND * NEW ZEALAND * AUSTRALIA * NEW YORK BOTANICAL GARDEN * MISSOURI BOTANIC AL GARDEN THE ROYAL BOTANIC GARDENS ~ KEW & MANY OTHER BOTANICAL GARDENS
WELCOME TO INTERNATIONAL
FORESTER-ARTIST WEBSITE
by Bruce Lyndon CUNNINGHAM
Feel free to browse through and take in the glory of our exquisitely crafted products and breathe in the same air as nature in its most passionate form. International Forester-artist helps you to connect with your nature's instinct by feeding off of carvings that resonate with your natural inclinations and help you to appreciate the glory and exhilaration of nature with just clicks on your computer or mobile devices. Life is a cycle, a cycle created as a pastime of nature. When you unlock the secrets of nature, and you're in tune with nature's numerous indulgencies, life becomes less of a stranger to you, giving you leave to navigate the cycle as you please without any problems. One of the most vital factors to human survival is the ability to harness the power of nature and channel it to your daily life, and our hand-made wood carvings are a perfect way to get this done. These carvings take you on a journey through life with life-changing messages, themes, and expressions that are created to help you understand more about nature and how it affects human life and ultimately, survival. The world is surrounded by forests; in one way or another, forests abound around us either in their natural forms or as consumer products. Undoubtedly, a sizeable majority of the instruments of man's making that ease human life emanates from the diverse forests of the world that have to play along with man's curiosity and assist in guiding them towards innovation. Our forests are our link to the supernatural in many ways that we cannot fathom in ordinary parlance, and every hand-carved wooden artifact you find on this website is a manifestation of the supernatural through one of the most vital nature conduits. This website is home to many foresters, botanists, naturalists, and other nature-loving enthusiasts who use our carvings as a way to connect with the forest around and other beautiful parts of nature.
HAND CARVED FRAMES THAT
YOU HAVE NEVER SEEN BEFORE...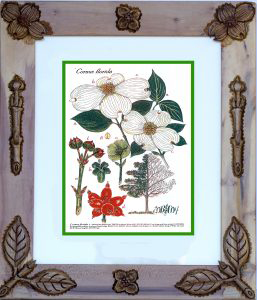 Flowering Dogwood – Cornus florida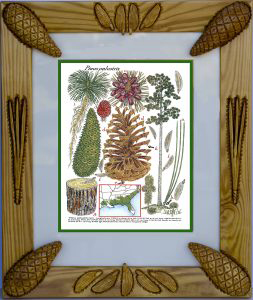 Longleaf Pine – Pinus palustris
"UNIQUE WOOD CARVINGS . . . .
LIKE FROM OBERAMMERGAU, GERMANY."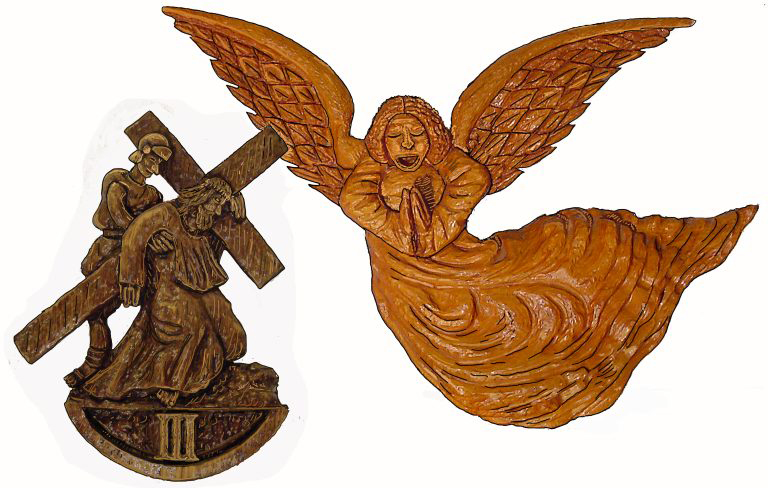 14 Stations of the Cross – #3(Red Oak) – Praying Angel (Bald-cypress)
FOUR TREE POSTER
INCLUDED:
Trees – Inside & Out – Liriodendron tulipifera
American Chestnut – Castanea dentata
The United States Forest Products
Trees of the South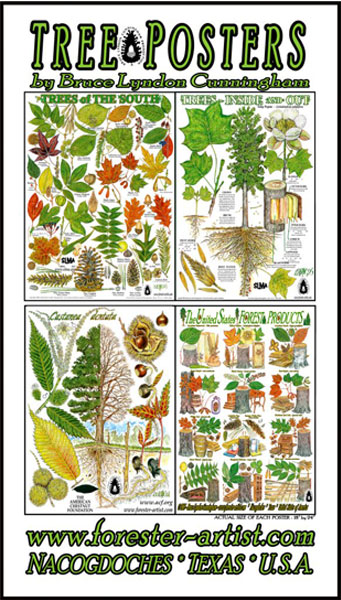 Mr. Bruce Cunningham is proudly associated with the following organizations: