FORESTER-ARTIST WEBSITE by Bruce Lyndon CUNNINGHAM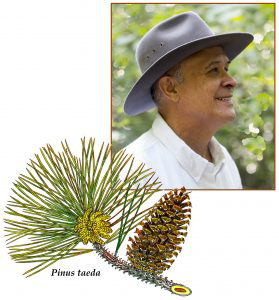 Shop Our Hand Carved Frames
Find a unique selection of Hand Carved Frames at Forester-Artist of Nacogdoches. 
Feel free to browse through our Hand Carved Frames and take in the glory of our exquisitely crafted products and breathe in the same air as nature in its most passionate form. Forester-Artist helps you to connect with your nature's instinct by feeding off of carvings that resonate with your natural inclinations and help you to appreciate the glory and exhilaration of nature!
 Life is a cycle, a cycle created as a pastime of nature. When you unlock the secrets of nature, and you're in tune with nature's numerous indulgencies, life becomes less of a stranger to you, giving you leave to navigate the cycle as you please without any problems. One of the most vital factors to human survival is the ability to harness the power of nature and channel it to your daily life, and our hand-made wood carvings are a perfect way to get this done. These carvings take you on a journey through life with life-changing messages, themes, and expressions that are created to help you understand more about nature and how it affects human life and ultimately, survival. The world is surrounded by forests; in one way or another, forests abound around us either in their natural forms or as consumer products.
Undoubtedly, a sizeable majority of the instruments of man's making that ease human life emanates from the diverse forests of the world that have to play along with man's curiosity and assist in guiding them towards innovation. Our forests are our link to the supernatural in many ways that we cannot fathom in ordinary parlance, and every hand-carved wooden artifact you find on this website is a manifestation of the supernatural through one of the most vital nature conduits. This website is home to many foresters, botanists, naturalists, and other nature-loving enthusiasts who use our carvings as a way to connect with the forest around and other beautiful parts of nature.
What is International Forester-Artist?
International Forester-Artist provides a diverse array of hand-carved frames from Bruce Lyndon Cunningham. Order stunning pieces today to add natural beauty to any space.
Who is Bruce Lyndon Cunningham?
Bruce Lyndon Cunningham is not a new name in the Forest Artist industry, he has built exquisite hand-made wooden carvings for over forty years, using the time to nurture shrewd expertise at understanding the different intricacies of forests, trees, and other instruments of nature and gathering an immense wealth of experience in the wood-carving field in a bid to serve his clients nothing short of perfection. Forester-artist.com is a brainchild of Mr. Cunningham, and it is a culmination of his wood carving experiences from various parts of the world and has grown into an internationally recognized brand identity. The brand has earned numerous awards and accolades from different institutions spread across the globe and has grown over the years to become a household name in forestry and wood-carving circles. Forester-artist.com presents the perfect avenue for foresters, botanists, and nature lovers to connect with one another through the intricate work of arts designed to help them integrate seamlessly with nature.
Forest Artist Cunningham was impressed at an early age from his encounters with the paintings of the European Great Masters. Coming from a military family, he had the privilege of spending much of his 1950's childhood in Europe. While his family resided in Germany, frequent travels took them to such places as Rome, Amsterdam, and Oberammergau, Germany, the wood carving village. Especially vivid memories of Forest Artist Cunningham include his visits to Rembrandt's "Night Watch" painting, Michelangelo's Sistine Chapel, and Durer's botanical works in Nurnberg, Germany where the Forester-Artist lived for two years. Today, Cunningham's botanical illustrations, in custom wood-carved frames, exemplify how his knowledge of trees and artistic talent create a unique and diversified career. The "Forester-Artist's" work is easily recognizable for his style and technique.
What kind of artwork can I expect to find at International Forester Artist?
International Forester Artist provides all sorts of unique art, books and prints. Here are a few of the categories we specialize in. Please browse our site to explore our many beautiful unique art forest artist pieces and more, including:
wood necklaces
wood cross necklaces
posters of trees
tree books
tree prints
plant books
original painting
Christmas cards
wood carvings
Can I shop online and what specific categories do you offer?
Yes, please visit our online store by clicking here. We offer many original art pieces and much more from our Forest Artist. Some of our categories include:
clothing t-shirts
hand-carved frames
original paintings & drawings
prints and posters
publications
stationary
woodcarvings
fish-cross-necklace
paintings of Alaska
elk paintings
acorn-cross-necklaces
Give us a call or shop online now!
How can I contact International Forester Artist?
Have any questions about our hand-carved frames? Please feel free to contact International Forester Artist at any time. You can reach us by phone at (936) 462-0672 or by email at bruce@forester-artist.com. International Forester Artist provides a diverse array of unique art from Bruce Lyndon Cunningham. Contact us today with any questions you have on any of our pieces.